"

Finally, he sat behind and said, 'Just give me a snare drum.' I had bought a Plexi Ludwig snare because I wanted to try it, and he put it on the drum kit, and he said, 'That's the sound.'" - Bob Rock
— Lars Ulrich While in studio recording St. Anger
About US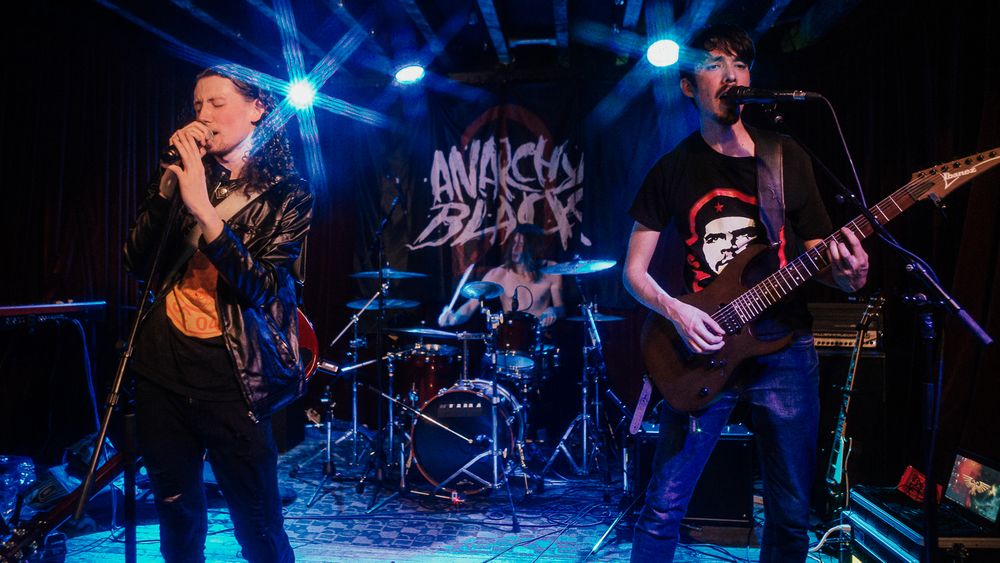 Vancouver based Metal band who is absolutely determined to rock your socks off.  We will hype you up with our fast drumming, and melt your faces with our heavy riffs. Do you like jumping, headbanging, moshing, sweating, and having an absolute blast? We will jump, headbang, mosh, sweat, and have a blast with you. Can't forget about that girl/dude who dumped you? Come to our shows, and after we blast you with our music, it won't matter any more. Are you going to work everyday through an existential crisis, wondering why you are perpetuating the system which enslaves us to our overlords? Join the Anarchy Black family and you'll be so hyped you'll tell your boss to F off. (Disclaimer: we do not take responsibility for your actions outside of our shows)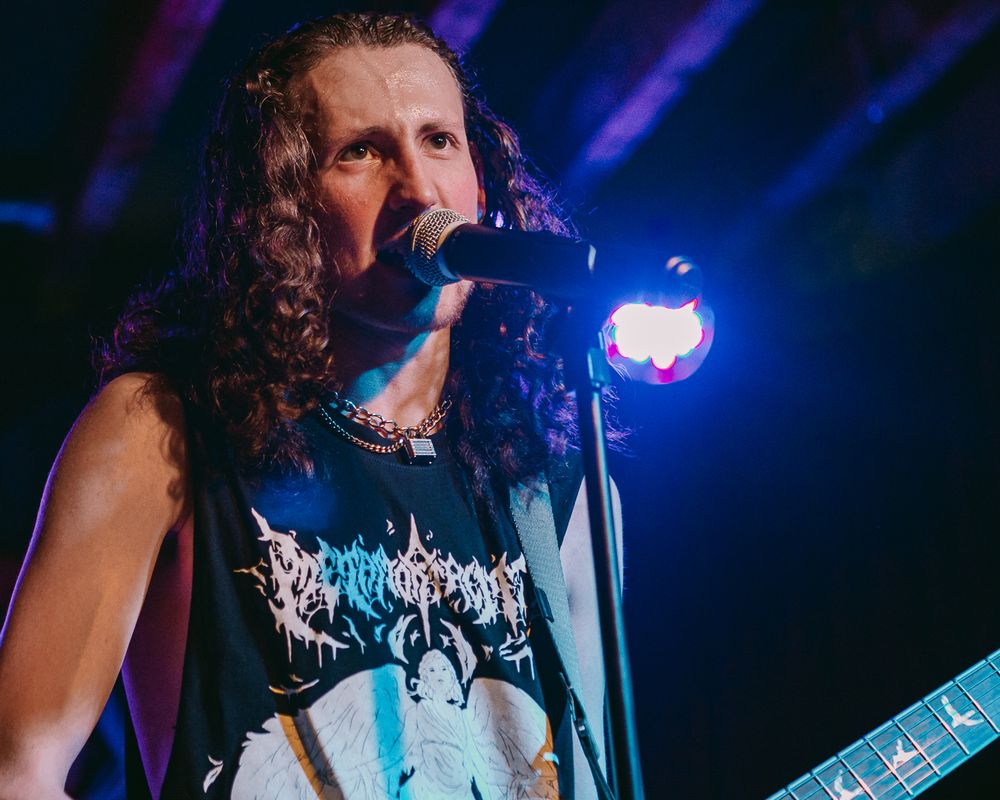 Harry last
Lead Vocals
Some say Stonehenge was built to summon this monster from the ground. His breath, the earth shattering scream, will devour your soul and service to Satan as dessert. If you are living in peace, enjoy it while it lasts. He is right around the corner.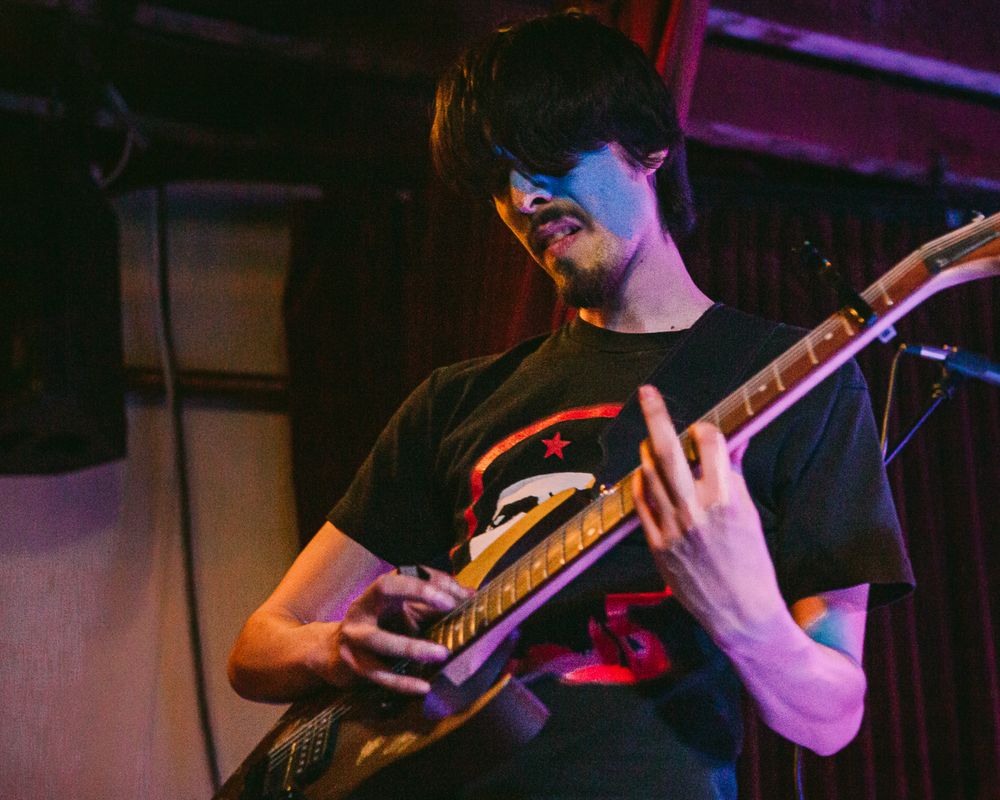 Alex Woodburn
Lead Guitar
Professional shit disturber. Harbinger of Chaos. The man has many names. He was created by the universe to mock the absurdity of the human race. He will not stop. No one is safe.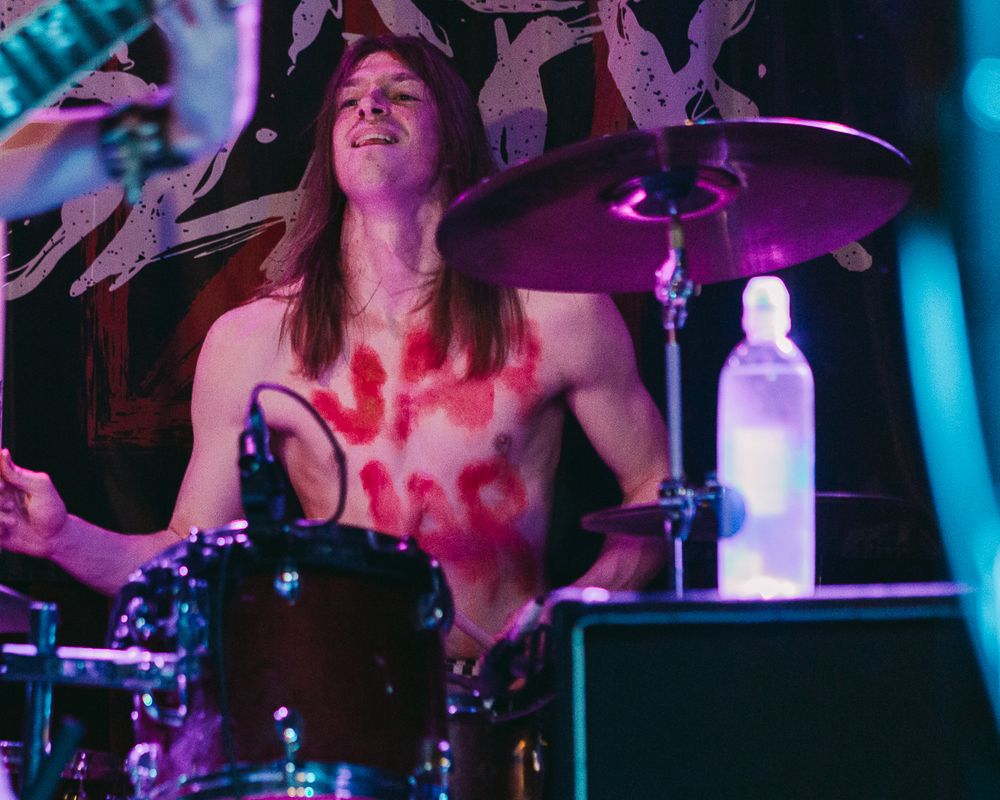 Jackson "Jar-Jar" Cockle
Drummer
Professional caffeine consumer, Amateur beat keeper. This antiproduct of society is a crossbreed between a demon and a metronome. If you can't find him practicing blast beats, you'll definitely find him getting his monster energy fix.